Company
Anonyome Labs was created to give people control and freedom over their personal and private information. We believe that people should be able to determine how, what, and with whom they share their personal details. We build the tools necessary to empower our brand partners' users and end consumers with the necessary capabilities to protect and control their digital information. Anonyome Labs puts control back into users' hands through mobile and desktop applications.
Our Executive Team
The Anonyome Labs team has decades of deep expertise in security, identity management, authentication and authorization, cloud, privacy, and cryptography. We're a group of experienced engineers with a complete understanding of building and scaling secure software solutions. Since founding Anonyome Labs in 2014, the team has been devoted to providing secure solutions to people and partners globally that address the need for privacy and cyber safety.
June 20th, 2016
US9372987
Apparatus and Method For Masking A Real User Controlling Synthetic Identities
June 20th, 2016
US9374689
Apparatus and Method for Supporting Telephonic Synthetic Identities
July 11th, 2017
US9703986
A Decentralized Reputation Service for Synthetic Identities
August 8th, 2017
US9729519
Email Application for Synthetic Identities
January 8th, 2019
US10178106
Apparatus and Method For Identifying and Warning Of Synthetic Identity Behavior That Reduces User Privacy
June 11th, 2019
US10320753
Method and System for Providing Persona Masking In a Computer Network
July 16th, 2019
US10356052
Apparatus and Method For Administering Proxy Identities
August 13th, 2019
US10382211
Method and System for Automating Secure Email for Multiple Personas
November 26th, 2019
US10491631
Apparatus and Method for Augmenting a Messaging Application with Cryptographic Functions
December 17th, 2019
US10511493
Apparatus and Method for Managing Digital Identities
February 23rd, 2021
US10931650
Apparatus and Method For Building, Extending and Managing Interactions Between Digital Identities and Digital Identity Applications
March 9th, 2021
US10943063
System and Method to Automate Website User Interface Navigation
March 30th, 2021
US10963582
Apparatus And Method For Enabling Owner Authorized Monitored Stewardship Over Protected Data In Computing Devices
October 26th, 2021
US11159578
Apparatus and Method For Managing Digital Identities and Controlling Their Correlation to Legal Identities
November 16th, 2021
US11177937
Apparatus and Method for Establishing Trust of Anonymous Identities
March 29th, 2022
US11290429
Apparatus and Method for Persona Based Isolation Browsing, Patent
October 18th, 2022
US11477178
Apparatus and Method for Evaluating and Modifying Data Associated With Synthetic Identities
November 22nd, 2022
US11507943
Digital Wallet For Digital Identities and Interactions With a Digital Identity Services Platform
January 31st, 2022
US11568408
Apparatus and Method For Processing Virtual Credit Cards For Digital Identities
May 2020
US16/877,976
A Persona Based Privacy Browser
November 2021
US17/530,843
Apparatus and Method for Persistent Digital Rights Management
JD leads our strategic future.
He drives operations, corporate and business development, and partnerships for our rapidly growing brand.
JD is an expert in scaling software as a service business model, and has over 14 years' experience building, selling, and deploying software solutions for consumers and global brand owners.
Before leading Anonyme Labs, JD was part of Blue Coat Systems' cloud operations team, helping drive its transition to cloud services for large enterprises. JD also spent over seven years at E2open, Inc. in product, marketing, and sales roles, and was the top revenue-producing business development executive during E2open rapid growth to IPO.
JD has worked on dozens of successful global supply chain software and business solution deployments for Fortune 500 companies and their trading partners in the US, Asia Pacific, and Europe. He has held roles in engineering, product management, marketing, professional services, and business development.
JD has a bachelor's degree in computer engineering from Lehigh University and an MBA from Santa Clara University.
Dr. Paul Ashley
Co-CEO & CTO
Paul leads our strategic future.
He drives company product strategy, security and application architecture, emerging technologies, IP protection, and technical partnerships.
Paul is a leading expert in security and privacy technologies, with more than 30 years' experience in information security.
Paul's work in software product development spans architectural leadership across a range of security products for mobile, cloud, and enterprise environments. He specializes in identity and access management, privacy management, and mobile security. He has also led large enterprise security projects in the US, Europe, Asia, and the Middle East.
During 15 years at IBM, Paul provided architecture leadership to the Security Systems division, which included product management, key client projects, product architecture, patent disclosures, acquisitions, presentations, and university lectures. He was recognized at IBM as a Senior Technical Staff Member, Member of the IBM Academy of Technology, and a Master Inventor.
Paul has deep experience in IP protection and has 27 patents. He's authored books and technical papers on information security and privacy. Paul holds degrees in electronics engineering and computer science, and a PhD in information security. He is CISSP-certified and a senior member of the Institute of Electrical and Electronics Engineers.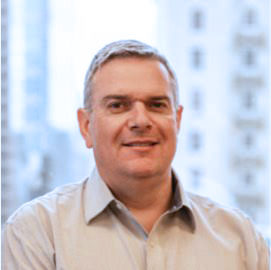 Neil Readshaw
Chief Security Officer
Neil is a recognized and awarded industry leader in security, privacy, and compliance.
Neil has led our security, risk and compliance programs since we started in 2014. He has helped the company achieve major milestones including PCI DSS Level 1 compliance, EU GDPR, and CCPA readiness, and works with partners to ensure compliance with their stringent security and data protection requirements.
Neil came to Anonyome Labs from IBM's Security and Cloud divisions, where he most recently led a global team as Chief Security Architect for IBM's Managed Cloud Services. Neil's technical leadership was recognized as a Senior Technical Staff Member, Member of the IBM Academy of Technology and IBM's first Master Inventor in Australia.
Neil has been granted over 30 patents worldwide for his inventions in security, privacy and compliance. He is a member and Chair of the University of Queensland School of ITEE's Industry Advisory Board, which helps to shape the School's strategic direction.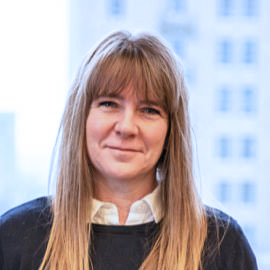 Cristal Kelshaw
Head of HR & Cross-Site Operations
Cristal leads the human and operational sides of our business.
She really knows startups, having spent more than 20 years' in finance, operations, customer support, and human resources withcompanies such as Smile Reminder, C7 Data Centers, Smart Bomb Interactive, Helius, PointeCast, Traxess, and Solera Networks.
Before joining Anonyome Labs at its inception, Cristal was Senior Director of Business Process Management at Blue Coat Systems in the acquisition of Solera Networks. She was the VP of Human Resources at Solera Networks for a year and a half prior to acquisition and was the Controller there for the five years before that. Prior to Solera, Cristal spent 10 years consulting as a Controller for over 20 companies in the high tech, security, real estate and medical verticals.
Cristal has a Bachelor of Science in business administration from Southern Utah University.
Paul Jensen
Head of User Support
Paul leads our worldwide user support teams.
Since 2014, he has helped lead product development and shape our rapidly growing company.
Paul has over 25 years' experience in software development, and particularly security technologies, in access management, identity management, privacy, and mobile security.
Before joining Anonyome Labs, Paul worked in senior management at IBM across product development, support, services, customer advocacy, and special projects. He was instrumental in establishing and growing the first security R&D center outside the US, located in Queensland, Australia. Prior to that, Paul was a co-founder and director of DASCOM, a security startup headquartered in Santa Cruz, CA. He's also held engineering roles in government, academic, and commercial organizations.
Paul holds a bachelor's degree in computer science and mathematics, and patents in transactional authorization.
Mitch Merrifield
Head of Product
Mitch leads product management. He is passionate about creating high-value, inspiring products that customers love.
More than 30 years in the global high-tech industry has given Mitch deep experience in executive and product leadership, product development, technology partnerships, and team development for SaaS, cybersecurity, and cloud solutions. He's successfully released hundreds of products to market, deepened product stickiness, and empowered product leaders to reduce time-to-market by months and to double customer-driven releases.
Outstanding examples of Mitch's skills are managing a Broadcom/Symantec Corporation $100 million cybersecurity product line that is part of the Secure Web Gateway and Web Security Services, and leading delivery of cloud infrastructure for Japan's NTT Communications' global hosting provider, Verio, based in the US.
As CEO of fast-paced startup BuilderFusion for five years, Mitch focused on customer needs and grew the company by 1300%, reached profitability, and won Inc. 500 Company recognition for BuilderFusion as one of the fastest-growing private companies in the United States.
Mitch holds an MBA and a bachelor's degree in computer science. He is a brilliant strategist and collaborator whose commitment to products, partners, and people leadership is helping to drive Anonyome Labs' rapidly expanding product portfolio for enterprise and consumer markets.
​